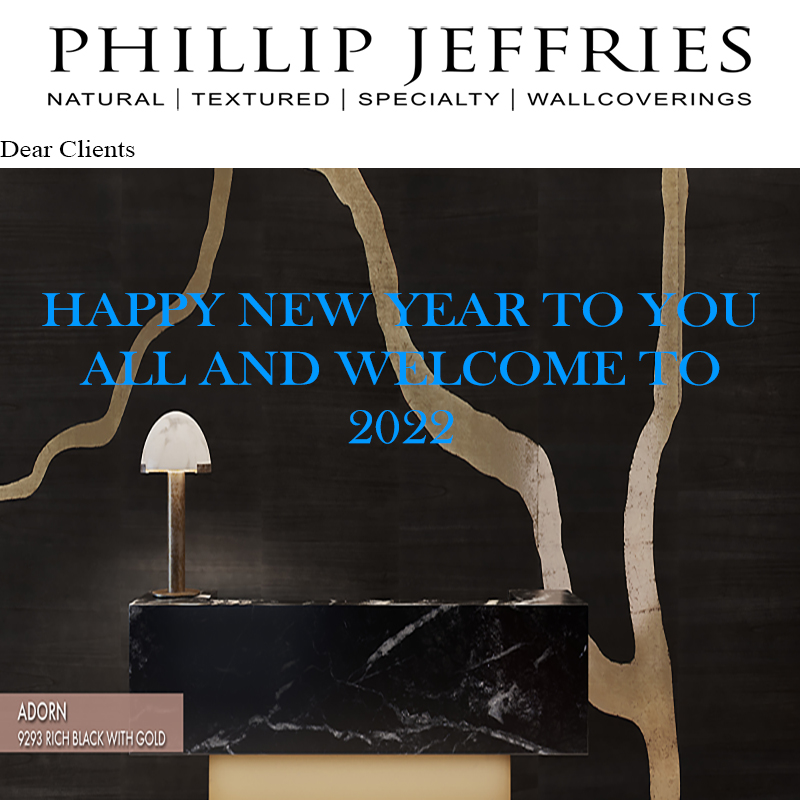 Last week Fabcote attended the online new Spring collection launch
from Phillip Jeffries and once again the most spectacular
new designs are coming.

DUE IN SOUTH AFRICA IN THE NEXT MONTH!
CLICK HERE TO VIEW NEW SPRING COLLECTION
IMPORTANT NOTICE:
Fabcote would like to draw to your attention that various items have been
discontinued and / or archived.
Could we ask that prior to making any selection, please check on the
Phillip Jeffries website www.phillipjeffries.com which is current
and up to the minute with all available products.


Wishing you all the best in 2022 and watch this space for all the new most beautiful wallcoverings